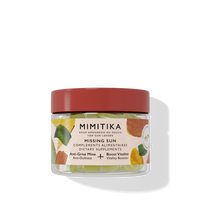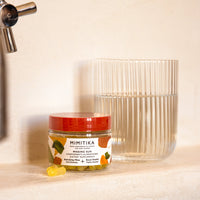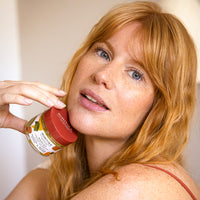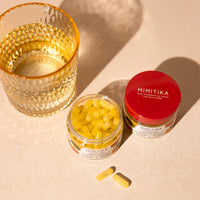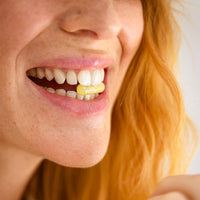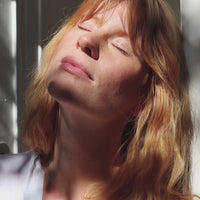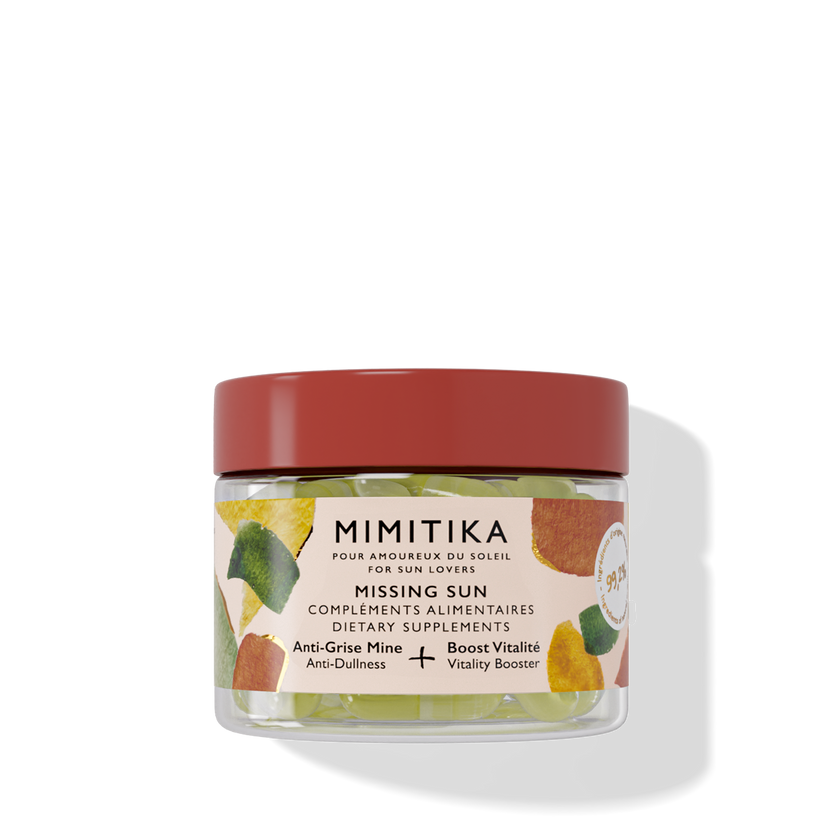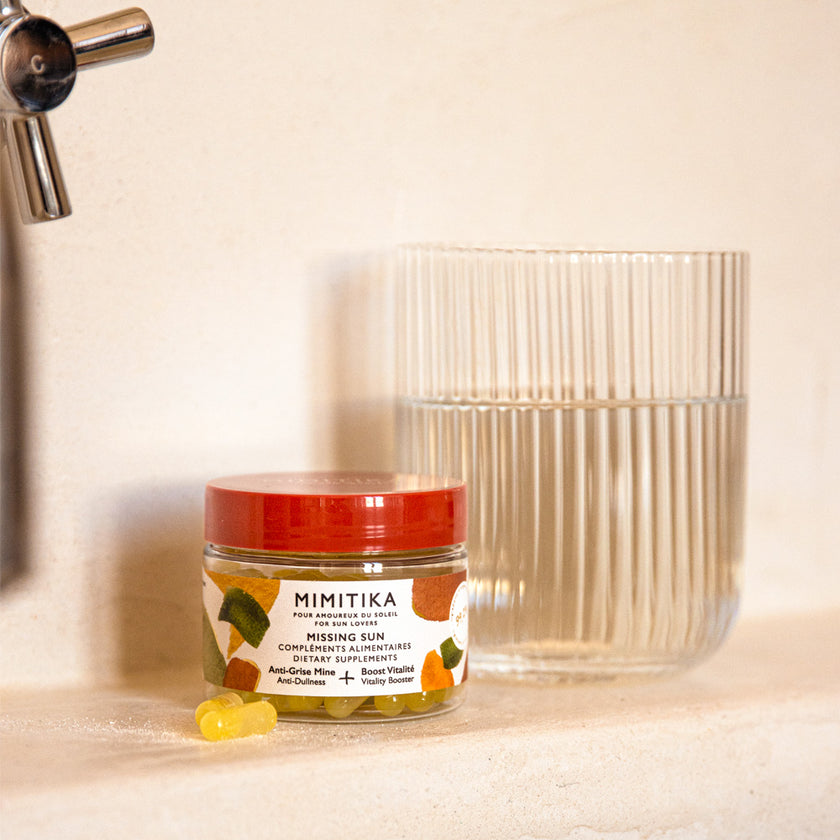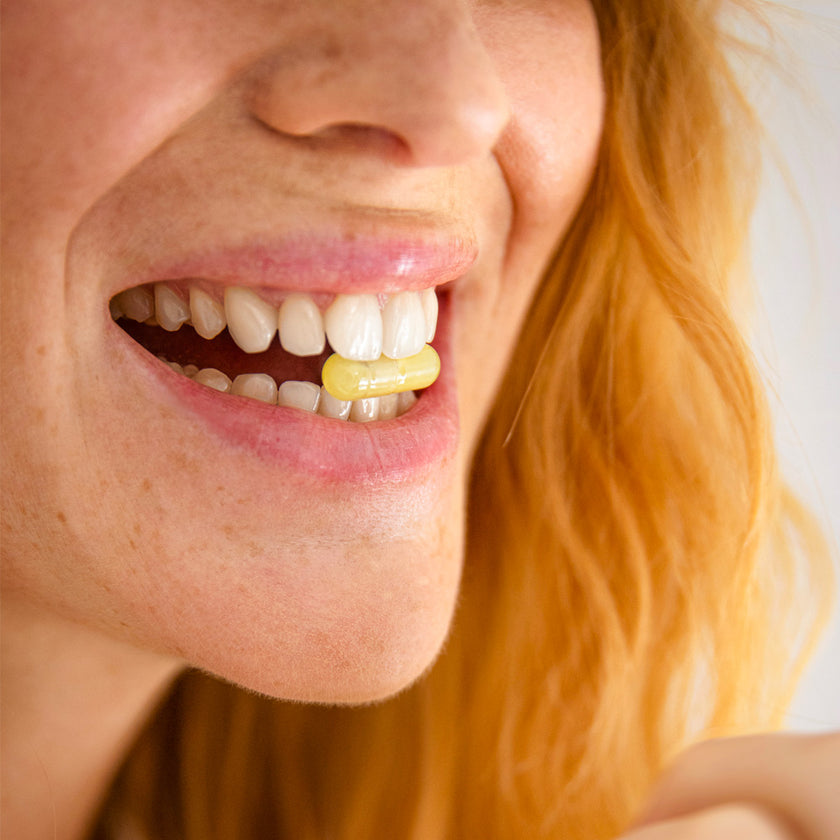 Missing Sun Dietary Supplements
25 grammes
The
sun in a cap
A unique formula combining Vitamin D3 with Copper and Chia Seed Oil for a triple action. They sustitute for the sun and fight dull complexion.
Result: a bright and healthy skin.
One jar = 60 capsules, 2 capsules per day (1-month supply).
Why do we love

A formula composed of 99.2% natural origin ingredients that supports the body and the skin in autumn and winter: - Boosts vitality by meeting daily Vitamin D needs - Anti-dullness - Hydrates and soothes the skin
The ingredients we love

- Vitamin D3: nicknamed the "sunshine vitamin", it is essential for the proper functioning of the body. The D3 form is the best absorbed, and ours is 100% plant-based (produced from algae).

- Copper: a vital trace element that contributes to normal skin pigmentation by supporting melanin production.

- Chia Seed Oil: an omega-3-rich vegetable oil that helps maintain skin quality. Its anti-inflammatory action soothes redness and tightness.

Free from: beta-carotene - gelatin - gluten - dairy - artificial colorings - preservatives.
Is it for me?

When the sun is lacking, as in the winter season, we can more easily become deficient in vitamin D. In France, over 80% of the French population is deficient in vitamin D, which is essential for the proper functioning of the body. It is therefore important to ensure an adequate intake throughout the year.
We recommend seeking the advice of a doctor in case of specific treatments or disorders, or if you are pregnant or breastfeeding.
how is it used?

How to use: Take 2 capsules per day at any time of the day for 30 days. Repeat the treatment, if necessary, from October to April, in cycles of 1 to 3 months.
ingredients list

Chia Seeds Oil (salvia hispanica), capsule of vegetal origin : Hydroxypropyl Methyl Cellulose, thickener : Candelilla Wax, D-Alpha Tocopherol (natural Vit. E), Copper Sulfate, Retinyl Palmitate (Vit. A), Cholécalciférol (plant-source Vit. D3)