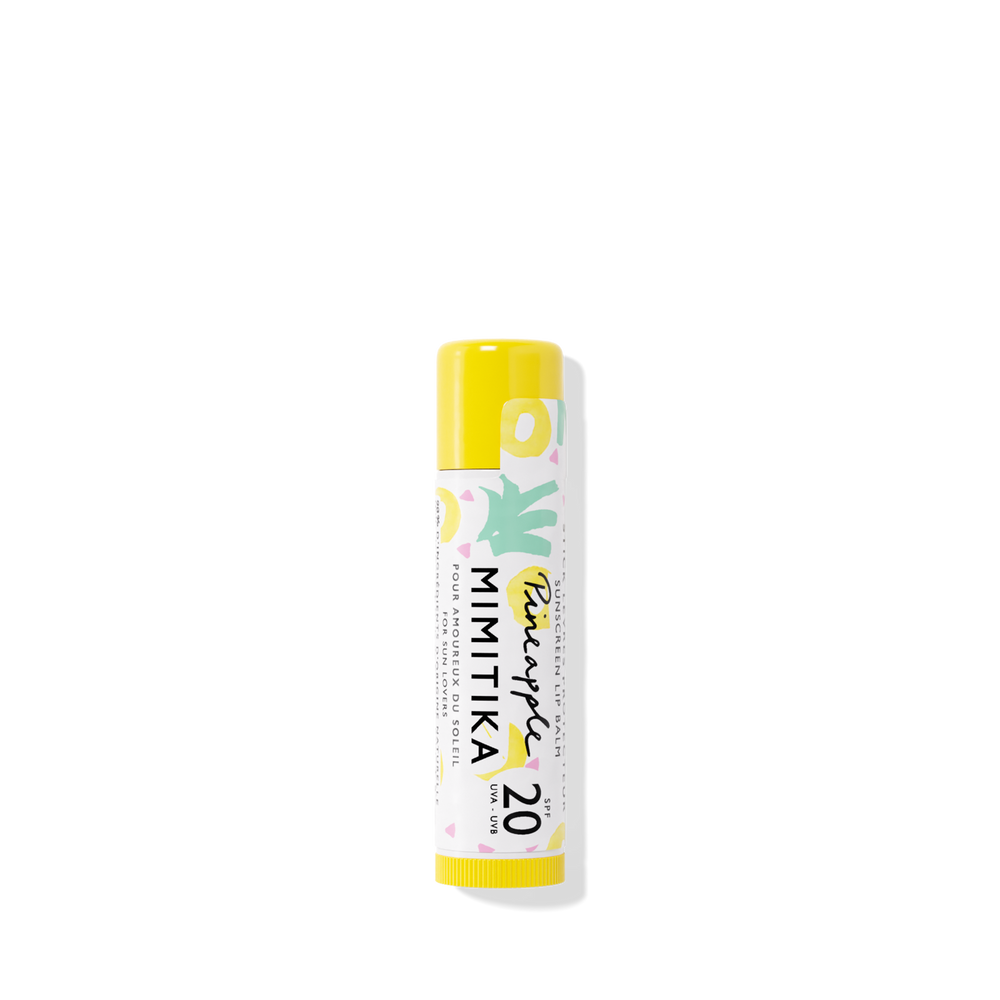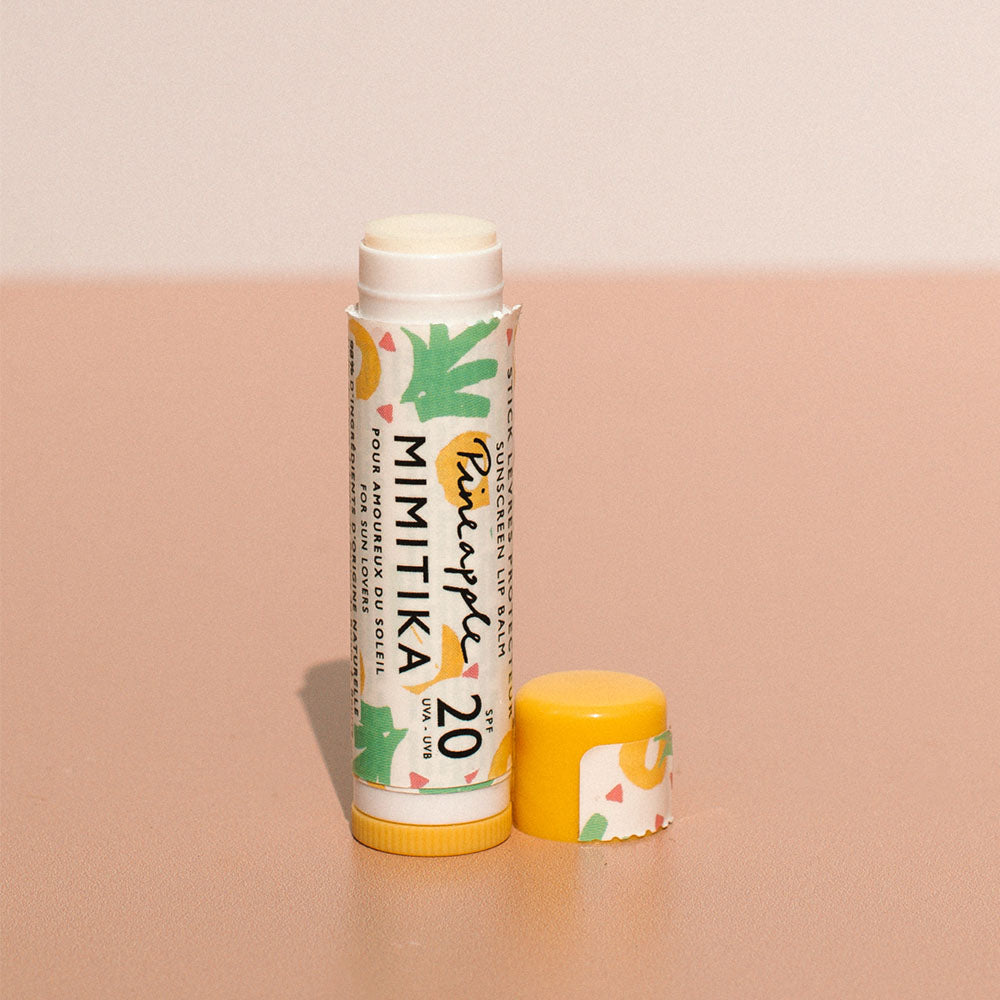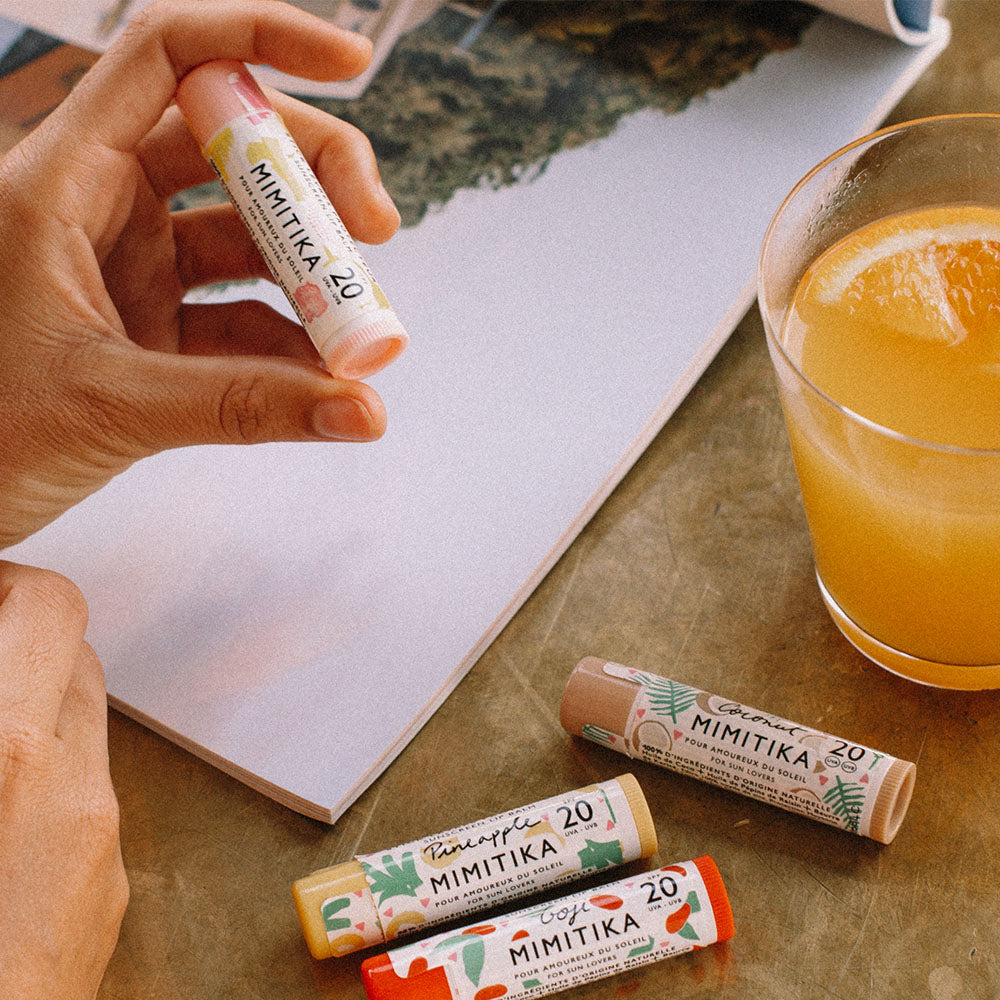 Stick lèvres protecteur SPF 20 Parfum Ananas
4,8g
A natural and vegan SPF20 Lip Balm Stick.
Did you know that lips are just as sensitive to UV rays as any other part of the body? The SPF20 Protective Lip Balm Stick protects the lips from UV rays while providing complete care. Its natural formula, enriched with zinc oxide, a mineral filter, and a trio of Candellila Oil, Coconut Oil, and Grape Seed Oil, softens and nourishes the lips. Pineapple fragrance.
With its delicate pineapple fragrance, it feels like biting into a fresh pineapple !
- Zinc Oxide: A natural mineral filter that protects against UV rays.

- Candellila Wax: A natural wax that gives the stick a soft and pleasant texture to use.

- Coconut Oil: A natural moisturising agent that hydrates and softens the lips.

- Grape Seed Oil: Rich in vitamin E and highly anti-inflammatory, it is one of the best allies for countering the harmful effects of the sun on the skin.

No beeswax. No chemical ingredients. No paraffin. No mineral oils. No parabens. No Titanium Dioxide. No PEG. No nanoparticles. No alcohol.
Made in France.
Suitable for everyone and encourages indulging in gentle kisses.
Apply regularly to the lips to protect them. Not edible, even if you're tempted by its fragrance
Cocos Nucifera (Coconut) Oil*, Vitis Vinifera (Grape) Seed Oil, Euphorbia Cerifera (Candelilla) Wax, Zinc Oxide, Butyrospermum Parkii (Shea) Butter*, Caprylic/Capric Triglyceride, Parfum (Fragrance), Isostearic Acid, Polyglyceryl-3 Polyricinoleate, Lecithin, Polyhydroxystearic Acid, Limonene