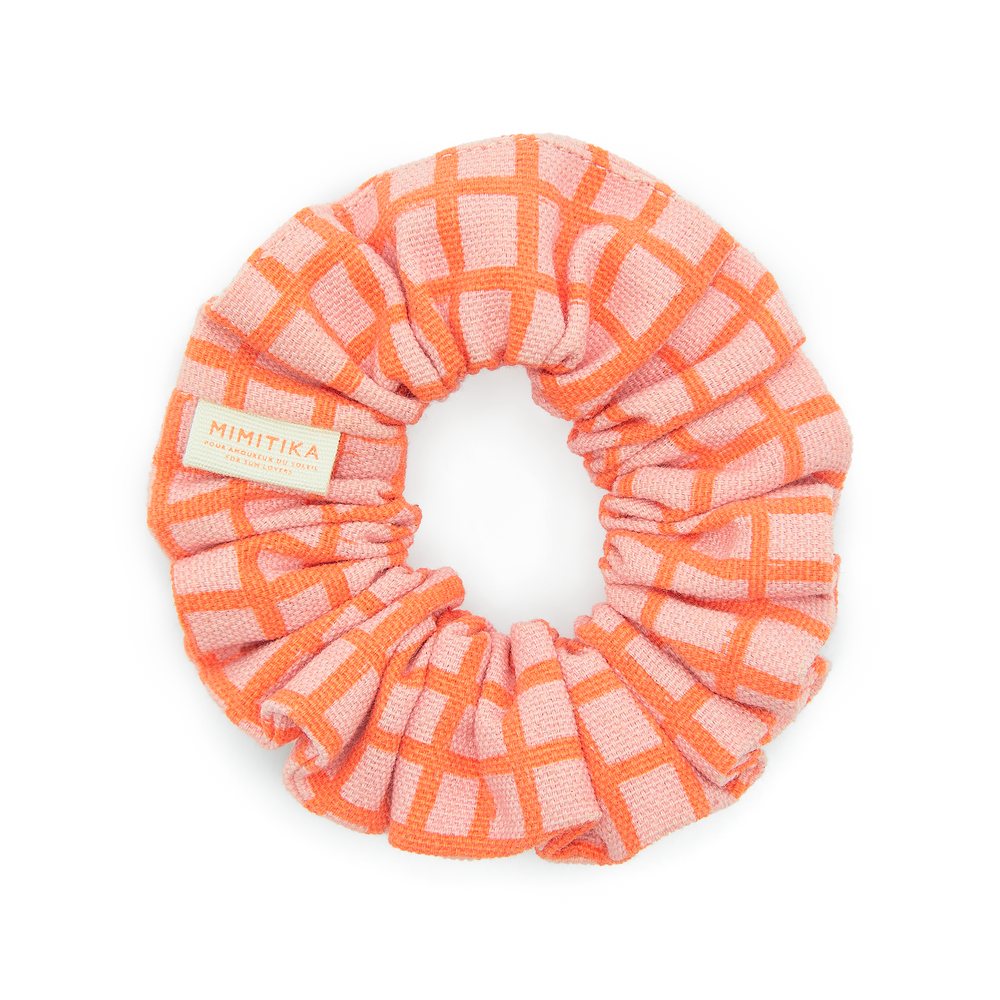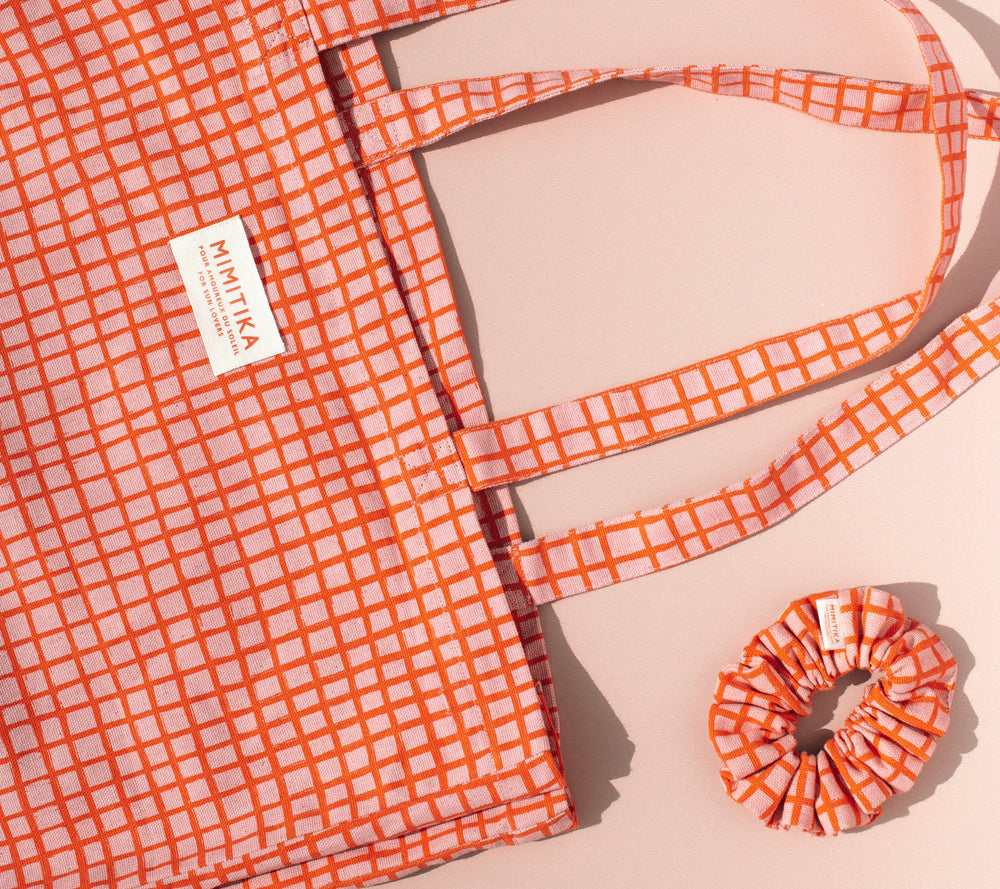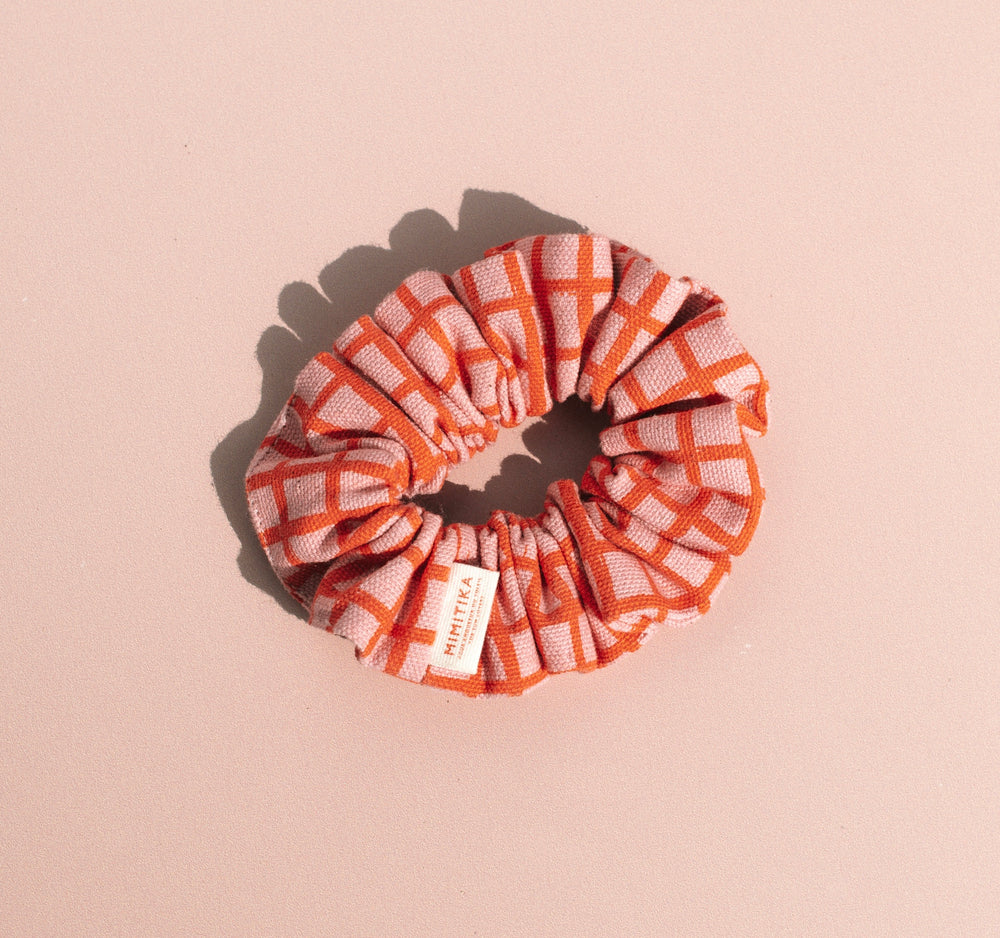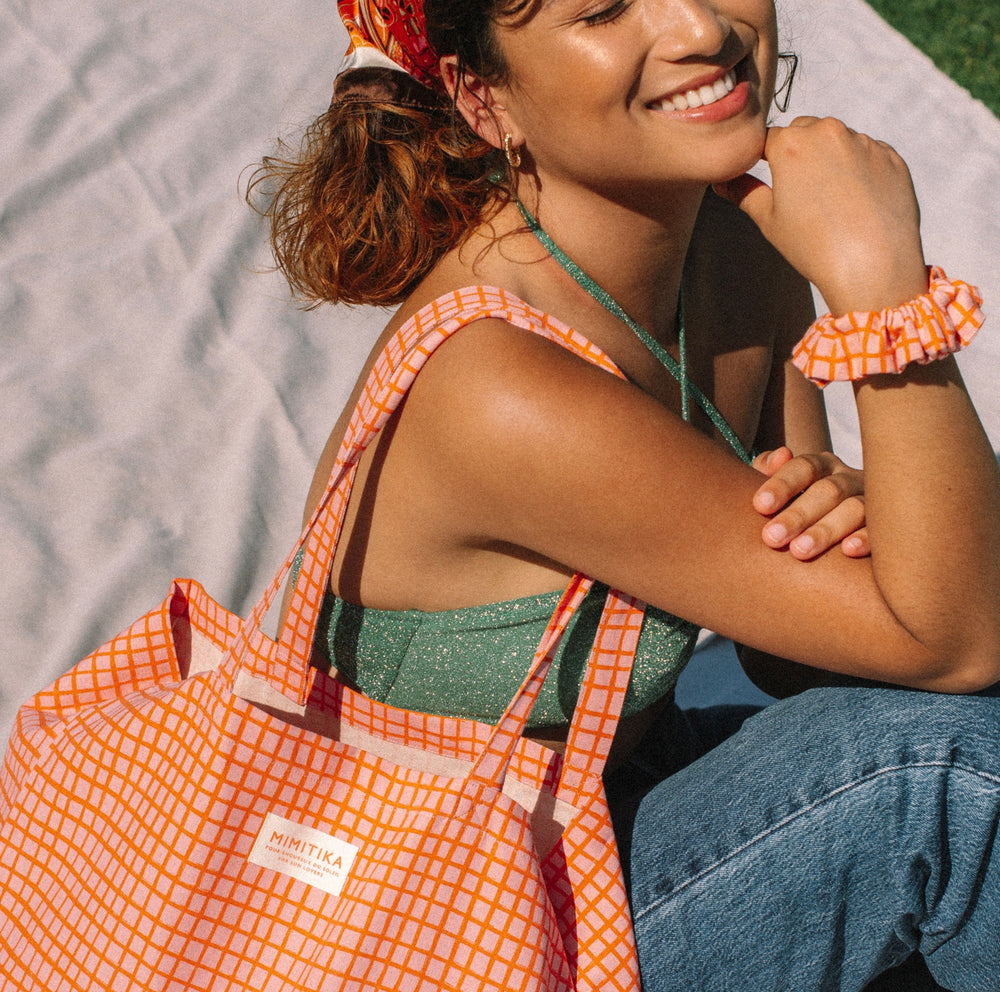 Summer Chouchou (Offert)
The final touch to your summer looks.
Ready for a stylish and responsible summer? Our upcycled Summer Scrunchie is the perfect accessory to complete your outfit, whether it's for a day at the beach, an evening on the terrace, or a stroll in the city.
Nothing is wasted, everything is transformed! Made from the fabric scraps of our Summer Cabas, the Summer Scrunchie is unique and can be worn in your hair or on your wrist to brighten up your looks.
Its unique, retro, and summery print.
Its upcycled fabric made of 100% organic cotton certified by GOTS.
To be worn daily for a casually undone bun, to add a twist to a braid, or even around the wrist. To take care of it, preferably wash it by hand or machine wash at 30°C.
100% organic cotton certified by GOTS (Global Organic Textile Standard). Our upcycled scrunchie has been made with respect for people and the planet.